Glenwood Springs High School


Class Of 1974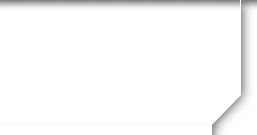 In Memory
Brent Beattie
Brent Beattie died of a heart condition at his home in Glenwood Springs on November 14, 2014. Brent was born at Valley View Hospital on December 14, 1955, a few weeks after the opening of Glenwood's new hospital.
He was the youngest of Lyle and Patsy Beattie's four children. Brent attended public schools here and graduated from GSHS in 1974 near the top of his class. After high school Brent attended the University of Colorado School of Music for a time, then transferred to Du Page School of Horticulture in Chicago.
After several years in Denver living with his sister Kerry and working at Ed Moore Florist, Brent moved back home and opened Beattie GlenwoodFloral in 1981. He lived in Glenwood Springs the rest of his life.
Brent loved flowers and plants, music, animals and beauty. A gentle and deeply caring person, he could especially relate to the aged and infirm. He cared for one local couple, and another widow, up to the times of their imminent deaths. He was generous to a fault, often giving away what he had to people he knew would not be able to repay him.
He had a gift for gardens and floral arrangements and design. His Christmas displays at Beattie Glenwood Floral were unmatched, and brought joy and the spirit of the season. People still talk about the gardens Brent created on the grounds of the Best Western Antlers motel. They were a destination for locals' evening summer drives, and for tourists who returned to see them.
In high school Brent qualified for all-state band as a French horn player. As an accomplished baritone singer, he won an invitation to join a choir of high school singers who toured Europe. He felt greatly honored to have the opportunity to sing with such talented musicians in great, centuries-old cathedrals. Later Brent was a Mountain Madrigal Singer, when his mother accompanied and his sister Lorie directed.
Brent was an animal lover. As a boy, Brent raised ducks, chickens and quail, serving the family silver-dollar sized quail eggs for Thanksgiving breakfast! He was never without a pet cat or dog. In recent years he was recognized by many when his Yorkshire Terrier, Lilli, took him for walks in the downtown area.
Brent is survived by his father Lyle Beattie, brother Steve, his wife Sharon Beattie, sister Lorie, her husband John Courier, sister Kerry, her husband Steve Smith, and Lilli.
Brent was preceded in death by his mother Patsy in 2010. Brent was loved, more than he knew, and will be missed.
A service in Brent's memory will be held at the First United Methodist Church in Glenwood Springs on Saturday, November 22, 2014 at 1 p.m. Memorial donations may be made to the Rifle Animal Shelter, P.O. Box 1375, Rifle, CO 81650.